Academics
Noteworthy Newsletter | Jan. 15, 2019
Awards, recognition and service
College of the Pacific
Alan Lenzi, professor of religious studies, has joined the editorial board of "Studies in the History of the Ancient Near East," a monograph series published by Routledge Press.
Arthur A. Dugoni School of Dentistry
Valeria Donald, dental/medical assistant in the Orofacial Disorders Clinic, was the recipient of the 2018 Cavanaugh Distinguished Service Award for the San Francisco Campus. An employee of the school for the past decade, Donald is also a past chair of the Dental Staff Advisory Council (DSAC) and a member of the Employee Volunteer Opportunities Committee (EVOC). The award was presented during a ceremony on Dec. 5 at the dental school. The Cavanaugh Distinguished Service Award is funded by former University of the Pacific Vice President for Finance Patrick Cavanaugh and his wife Janita. It recognizes staff members from the Stockton, Sacramento and San Francisco campuses for exceptional accomplishments, leadership, innovation and service to the university community. more ›
Thomas J. Long School of Pharmacy and Health Sciences
Rupa Balachandran, department chair and associate professor of audiology, was appointed to the Accreditation Commission for Audiology Education Board of Directors.
Gabriella Musacchia, assistant professor of audiology, was awarded a Pacific Scholarly/Artistic Activities Grant for the proposal "Pitch Perception in Normal-hearing and Hearing-impaired Musicians."
University College
Pacific's Osher Lifelong Learning Institute, OLLI@Pacific, directed by Jennifer Juanitas, was awarded the Osher Foundation's Capacity Building Grant in the amount of $25,000. This is the second grant of this kind awarded to OLLI@Pacific. The grant provides resources to expand outreach in surrounding communities to increase membership and enhance fundraising to develop innovative programming, maintain quality instructors and support program infrastructure. As of the end of the 2017-18 academic year, the program had 564 members from throughout San Joaquin County, an increase of 10% over the previous year.
Publications
College of the Pacific
Ryan Hill, associate professor of biological sciences, Lindsay Wourms '16, and Maya Ganeshan '16, '17, co-authored the paper "Effectiveness of DNA barcoding in Speyeria butterflies at small geographic scales," which was published in the journal Diversity.
Ryan Hill, associate professor of biological sciences, Cassidi Rush '17 and John Mayberry, associate professor of mathematics, co-authored the paper "Larval food limitation in a Speyeria butterfly (Nymphalidae): how many butterflies can be supported?" which was published in the journal Insects. This project was supported by a Summer Undergraduate Research Fellowship (SURF) to Rush.
Alan Lenzi, professor of religious studies, published his essay "'Counsels of Wisdom' as 'White-Collar' Wisdom in First Millennium Ancient Mesopotamia," in the book "Teaching Morality in Antiquity," edited by T. Oshima, Mohr Siebeck publishing.
Dari Sylvester Tran, associate professor of political science, published her book "Unrigging American Elections: Reform Past and Prologue" with Palgrave MacMillan as part of their Elections, Voting, and Technology series.
Arthur A. Dugoni School of Dentistry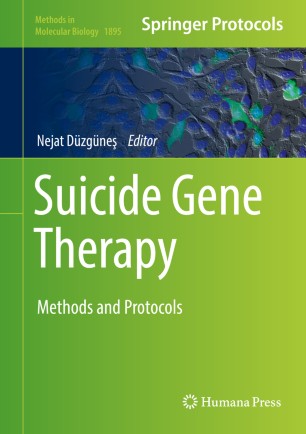 Nejat Düzgüneş, professor of biomedical sciences, edited the text "Suicide Gene Therapy," Vol. 1895 in the series Methods in Molecular Biology, published by Springer. Düzgüneş' laboratory has been working on suicide gene therapy of oral cancer in vitro and in vivo since 2003. Many Pacific students have contributed to these studies and have been co-authors on publications.
Doug Young, professor of diagnostic sciences, co-authored "Caries Management by Risk Assessment — Guidelines To Improve Caries Risk Level Assignments," which was published in the Journal of the California Dental Association (47:1).
McGeorge School of Law
Brian Landsberg, emeritus professor of law, wrote the preface for the book "Federal Dispute Settlement in Nepal, India and the USA," written by law alumna Rudra Sharma '09, published by Adroit Publishers.
Michael Malloy, distinguished professor of law, has had the first 2019 supplement for his three-volume treatise, "Banking Law and Regulation," released by Wolters Kluwer. The accelerated pace of new developments in financial services regulation and the continued strong interest in the treatise has led the publisher to increase the number of supplements issued each year from four to five. Malloy's article, "U.S. International Banking and the New Capital Adequacy Requirements," is cited in Lev Menand's "Too Big to Supervise: The Rise of Financial Conglomerates and the Decline of Discretionary Oversight in Banking," in the Cornell Law Review.
Stephen McCaffrey, Carol Olson Endowed Professor of International Law, co-authored the textbook "Learning Conflict of Laws," published by West Academic. The book uses hypotheticals and simulations to prepare aspiring litigators for the practice of law. McCaffrey published his lecture "Elisabeth Haub Prize Laureate's Lecture: International Water Law in the Anthropocene," in Environmental Policy and Law, Vol. 48.
Francis J. Mootz III, professor of law, had his article, "Ethical Cannabis Lawyering in California" published by the St. Mary's Journal on Legal Malpractice and Ethics, and he will present his paper at the 18th Annual Symposium on Legal Malpractice and Ethics. The article addresses the many complex issues arising for lawyers representing clients in the state-legal cannabis industry.
Pacific Technology
Peggy Kay, Assistant Vice President, Technology Customer Experience, published her article, "The Importance of Data Management to Demonstrate the Value of Analytics" in the EDUCAUSE Review on Dec. 10. The article shows how colleges and universities can use system integration or implementations to make information-based decisions through improved analytics.
Faye Snowden, senior project manager, signed a contract with Flame Tree Publishing for her fourth mystery novel, "A Killing Fire." The book will be available in August 2019.
Presentations and artistic activities
College of the Pacific
Andreas Agocs, visiting assistant professor of History, presented a paper on the collapse of the Habsburg Empire in 1918 at the International Conference on the Formation of the Post-War Order in Central and Eastern Europe in 1918–1923, at the University of Wrocław, Poland.
Jeffrey Hole, associate professor of English, presented his paper, "Permanent Contingency," on a special panel addressing Academic Freedom at the Modern Language Association Convention in Chicago, Illinois, Jan. 3–6.
Jane Khudyakov, assistant professor of biological sciences, presented research at the Society of Integrative and Comparative Biology 2019 Annual Meeting in Tampa, Florida, Jan. 3–7:
Khudyakov gave the presentation "Fat and Fasting: Expression of Obesity-Associated Genes During Fasting in a Naturally Obese Marine Mammal". The presentation described work Khudyakov conducted with undergraduate students Angela Ngo '18, Eileen Abdollahi '19, Gureet Sandhu '18, and Alicia Stephan '18 examining changes in expression of adipokine hormones in the blubber of fasting elephant seals.
Khudyakov and her graduate student Laura Pujade Busqueta '19 presented a poster on their research project, "Development of a Biomarker Panel of Stress in Free-ranging Marine Mammals," which described the expression of hormones and gene biomarkers of stress in elephant seals of varying baseline stress states. Pacific graduate student co-authors were Jared Deyarmin '19 and Molly McCormley '18.
Khudyakov and her graduate student Deyarmin presented a poster on their research project, "Distinct blubber proteome responses to single and repeated ACTH challenges in a marine mammal," which described proteins identified as differentially expressed in response to repeated stress in elephant seals. Co-authors were McCormley, Pujade Busqueta and Stephan.
Caroline Schroeder, professor of religious studies, presented a lightning talk on the collaborative, NEH-funded project "Coptic Scriptorium" and served as an invited respondent to the panel "Reconnecting the Classics" at the recent Society for Classical Studies annual meeting in San Diego, Jan. 3-6. Schroeder presented the paper, "The Materiality of Digital Apocryphal Studies" at the North American Society for the Study of Christian Apocryphal Literature Conference on the theme of the Material of Christian Apocrypha, held at the University of Virginia on Nov. 30.
McGeorge School of Law
McGeorge faculty had significant involvement in the Association of American Law Schools annual meeting in New Orleans, Jan. 2–6:
Stephen S. Cody, visiting assistant professor, was a speaker at the section on International Human Rights on the topic "New Voices in Human Rights and International Law."
Michael T. Colatrella Jr., associate dean for academic affairs, and Jeffrey Proske, associate dean for administration, moderated a discussion group on "Bridging the Divisions with Professional Identity Learning Outcomes that Encourage Cultural Competency in the Profession." Cary Bricker, professor of lawyering skills, participated in the discussion panel.
Michael Hunter Schwartz, dean, was a speaker in the section on Teaching Methods on the topic "Bringing Modern Pedagogy to the Traditional Doctrinal Classroom: A Peaceful Revolution." Schwartz also moderated an AALS Program discussion on "#MeToo - The Courts, The Academy and Law Firms."
Leslie Gielow Jacobs, director of the Capital Center for Law and Policy, was a speaker in a section on Constitutional Law on the topic "100 Years of Incitement."
Michael Malloy, distinguished professor of law, was the commentator at a works-in-progress session of the section on Financial Institutions and Consumer Financial Services on the topic "Systemic Risk in the Financial Services Market." Malloy was elected assistant secretary of the AALS Section on Socio-Economics and reelected to the executive committee of the AALS Section on Financial Institutions and Consumer Financial Services.
Francis J. Mootz III, professor of law, moderated a section on Law and Interpretation on the topic "Corpus Linguistics: The Search for Objective Interpretation." Brian G. Slocum, professor of law, was a speaker at this program.
Jarrod Wong, professor of law and co-director of the Global Center for Business Development, organized and moderated an AALS Hot Topic Program discussion on "NAFTA 2.0: Are We Building or Burning Bridges with USMCA?" Wong also organized the annual Global Center breakfast on the topic of "Anti-Globalization and International Law."
Thomas J. Long School of Pharmacy and Health Sciences and Eberhardt School of Business
Peter Hilsenrath, Joseph M. Long Chair of Healthcare Management and Professor of Economics, presented "Medical Marijuana Knowledge and Attitudes: A Survey of the California Pharmacists Association" at the UC Davis Center for Healthcare Policy and Research in Sacramento. Dara Szyliowicz, associate professor of management, co-authored the presentation.
Thomas J. Long School of Pharmacy and Health Sciences
S. Lena Kang-Birken, associate professor of pharmacy practice and regional coordinator for Santa Barbara/Ventura, and Kenny Lee '19 presented the poster "Treatment outcomes of oritavancin in bacterial endocarditis" at the American Society of Health-System Pharmacists Midyear Clinical Meeting and Exhibition.
---